Ne každý chce jezdit venku za každého počasí a ne každý chce jezdit venku za časů karantény. Pokud si ale svoje dny nedokážete bez točení pedálů představit, tak tréninkové válce jsou pro vás to pravé. Mezi jejich největší výhody podle nás patří:
trénink na vlastním kole
zdokonalení rovnováhy
dlouhá životnost
jednoduchý servis a manipulace
skladnost
Naše Jindřiška má tréninkové válce Force Spin už nějaký ten pátek doma a vyzkoušela je pro vás. Co o nich říká?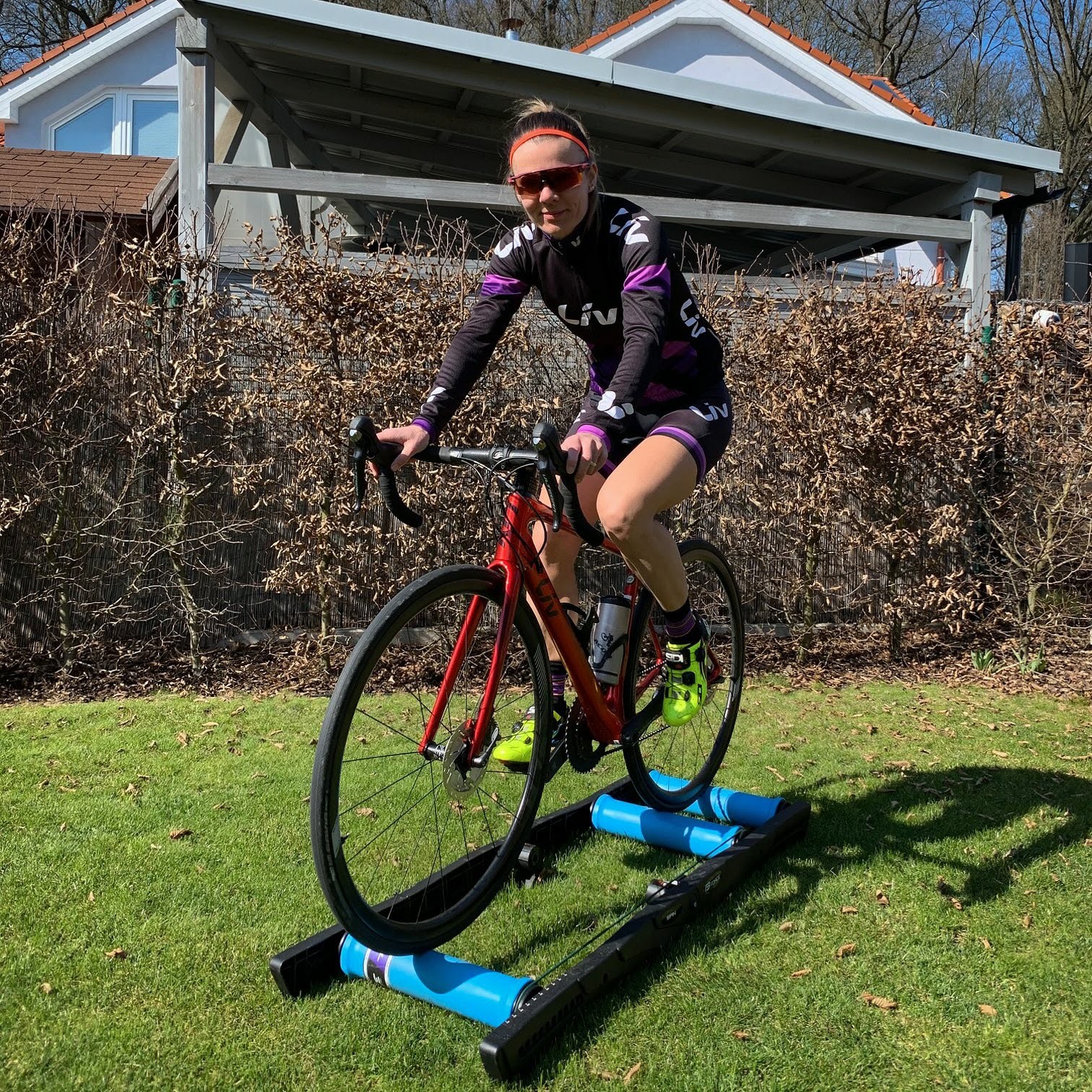 "Pokud nechcete přes zimu jezdit venku nebo je období karantény, jako nyní, jsou tyto válce ideálním společníkem pro hobby cyklisty. Sedíte na svém kole, které máte ideálně nastavené a neztrácíte cit pro manipulaci s ním, to je asi největším přínosem jízdy na válcích, lze je postavit kamkoliv na rovné místo. Můžete tedy jezdit doma v teple či venku na zahradě, balkoně ale hlavně na čerstvém vzduchu a na sluníčku. Zatížení si regulujete zařazením vhodného převodu. Lze tedy jet absolutně libovolně. Můžete jen tak regeneračně točit nohama či si dát i pěkně do těla. Pokud zrovna nejezdíte, jednoduše zasunete válce pod postel nebo je složíte a je uklizeno. Nejsou těžké a přitom stabilní, pomocí jednoho imbusu je nastavíte na jakkoliv veliké či malé kolo. Vyřádit se tedy doma, a vlastně i venku, může celá rodina! Za mě palec nahoru v poměru cena/výkon..."
Jindřiška Zemanová, dvojnásobná mistryně světa v Xterra triatlonu